Welcome to SuisseTechPartners
SuisseTechPartners is growing fast. We are looking for talented and motivated talents like you to join our dynamic team.
"I have already created, developed and sold a leading tech company in the past. I know what to do and what not to do."
Van Ta, CEO of SuisseTechPartners
Independently owned and managed, SuisseTechPartners is a fully-funded private company. This independence means that the company has the freedom to allocate resources and expertise to align with the long-term strategy and goals of our clients, and achieve sustainable mutual success.
Watch how PMplus can help you locate your data in an instant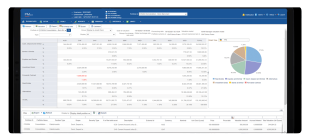 Why join SuisseTechPartners ?
Ben, Senior Solutions Manager

Great career opportunities

Great career opportunities

Great career opportunities
Our offices are all centrally located, including in Geneva, where we are located 30 seconds away from the Lake!